Light Bearer Bracelet Set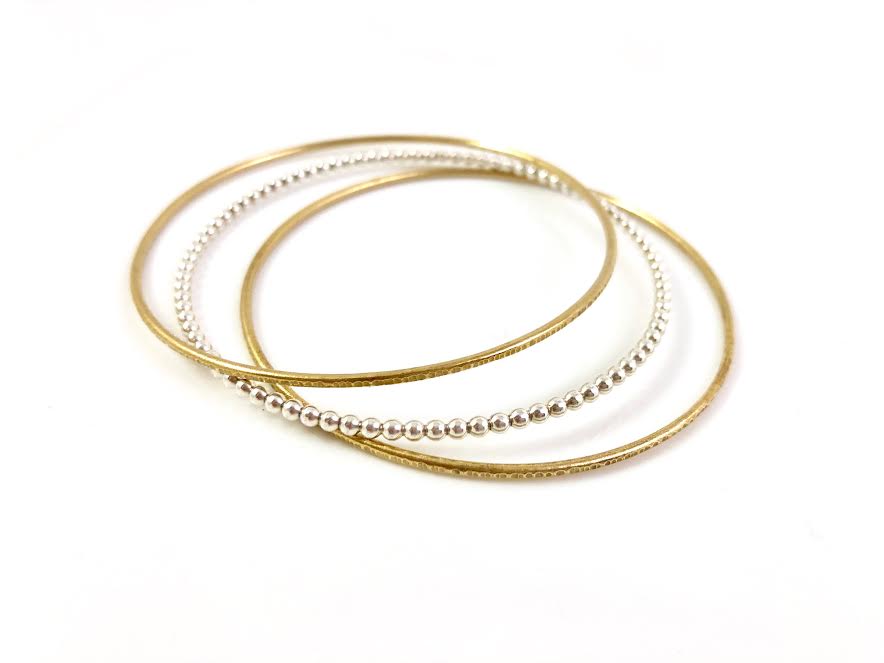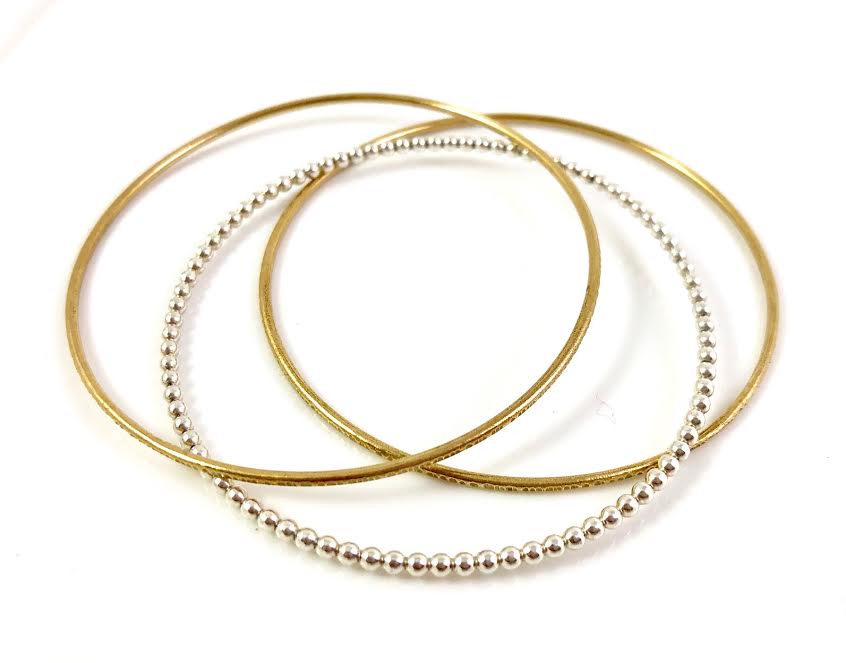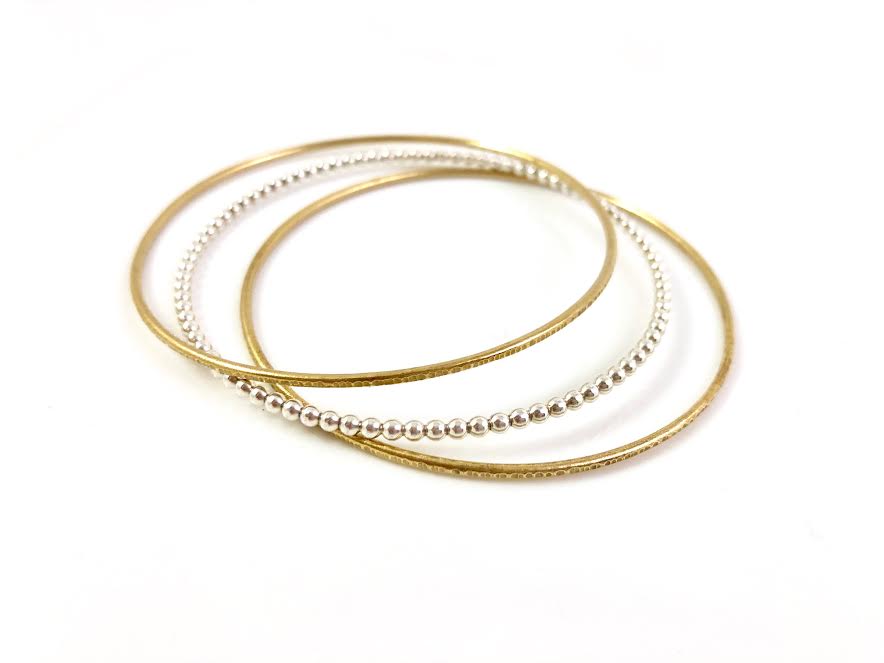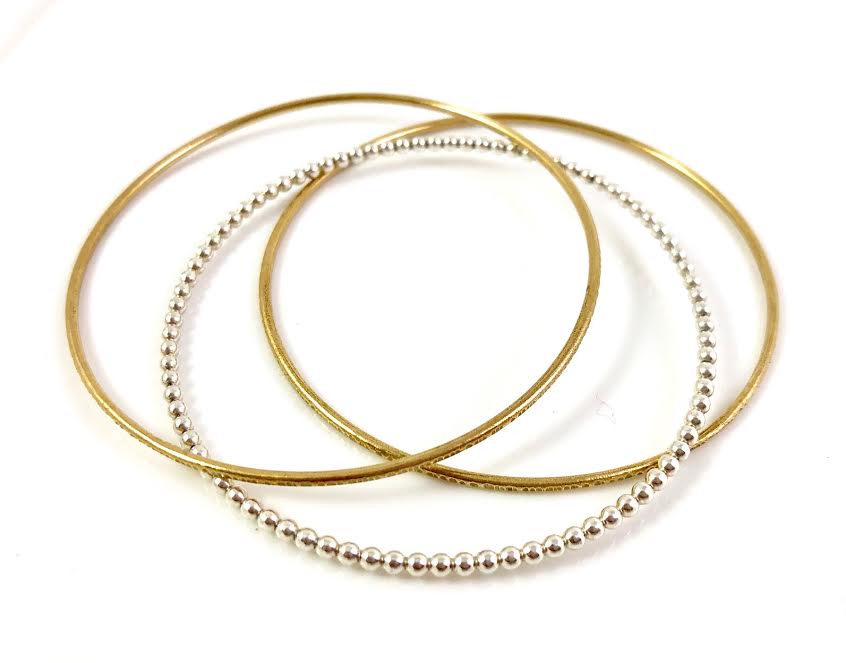 Light Bearer Bracelet Set
Three, the perfect number. The circle representing completion. Doing our work, collecting jewels of wisdom, nuggets of truth, and sharing them. It's what we have been sent here to do.
Be grace-full. Illuminate one another by allowing your pure essence to shine through.
Bangles come in two different sizes in sets of three. Variations include two textured brass bangles and one beaded sterling, all sterling silver, or two 14k yellow or rose gold fill and one beaded sterling.