Light Bearer Necklace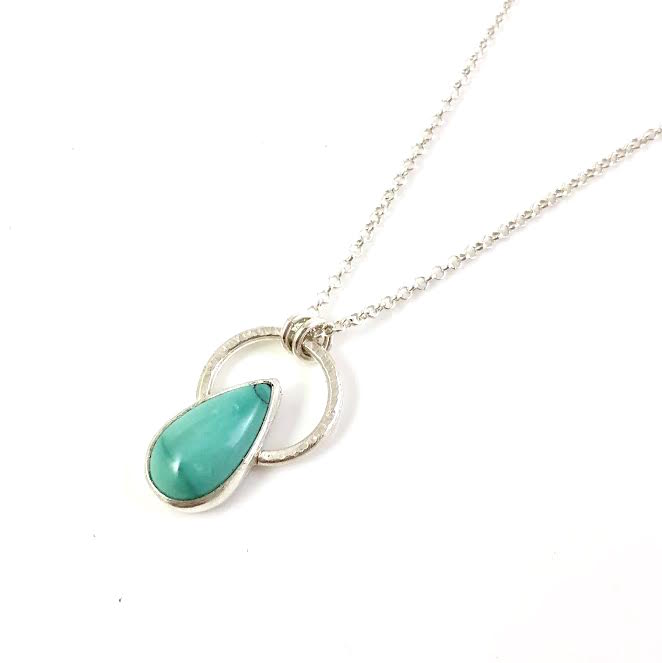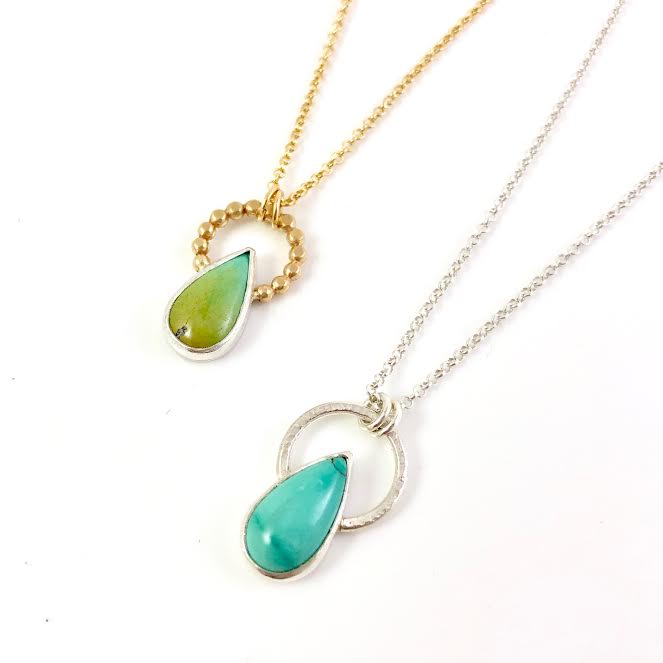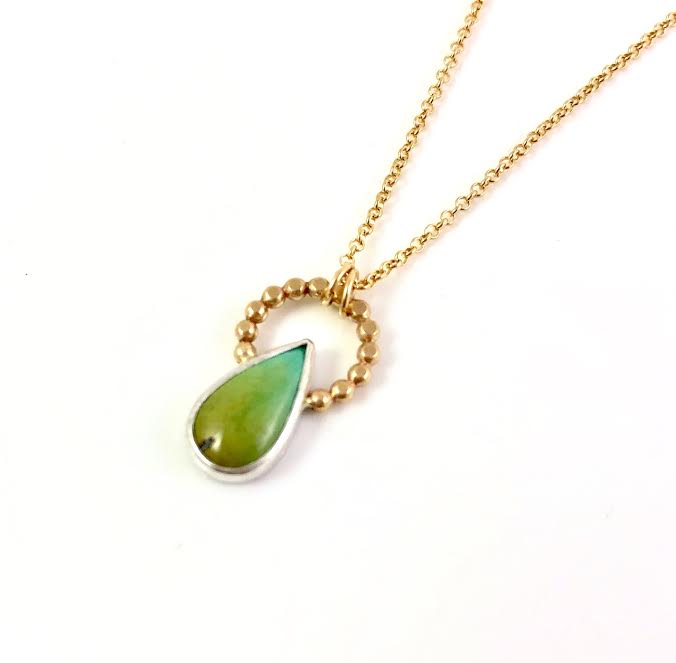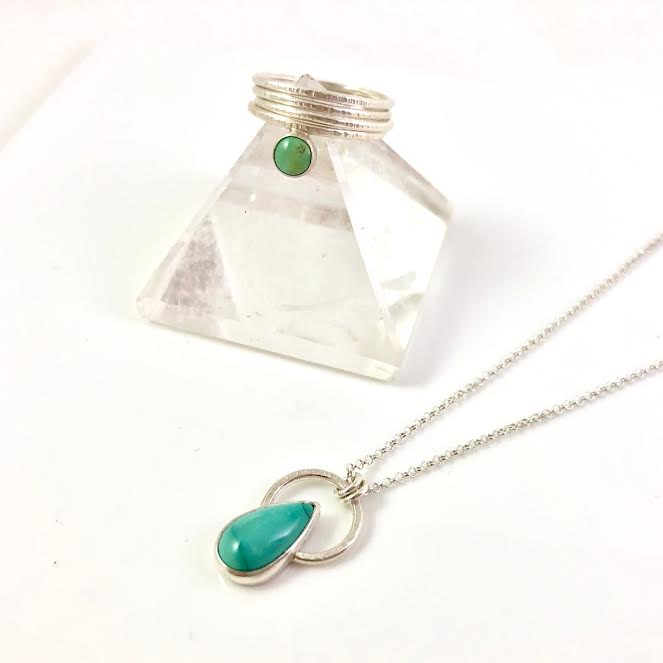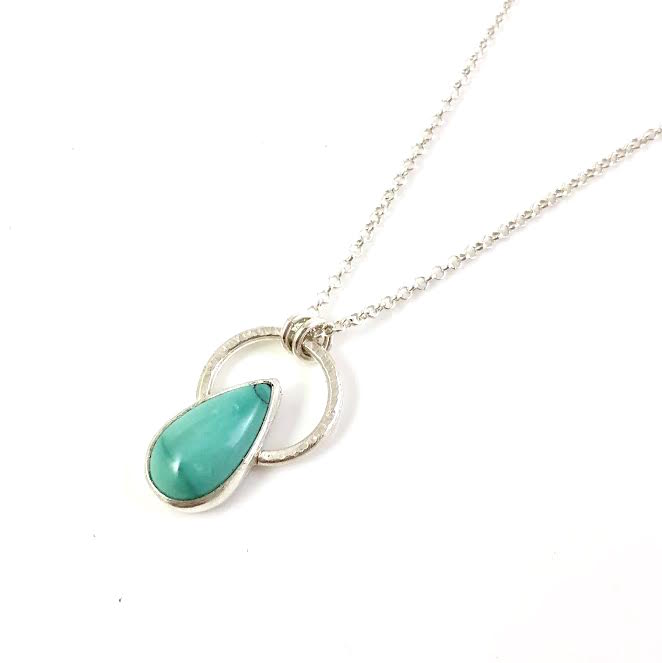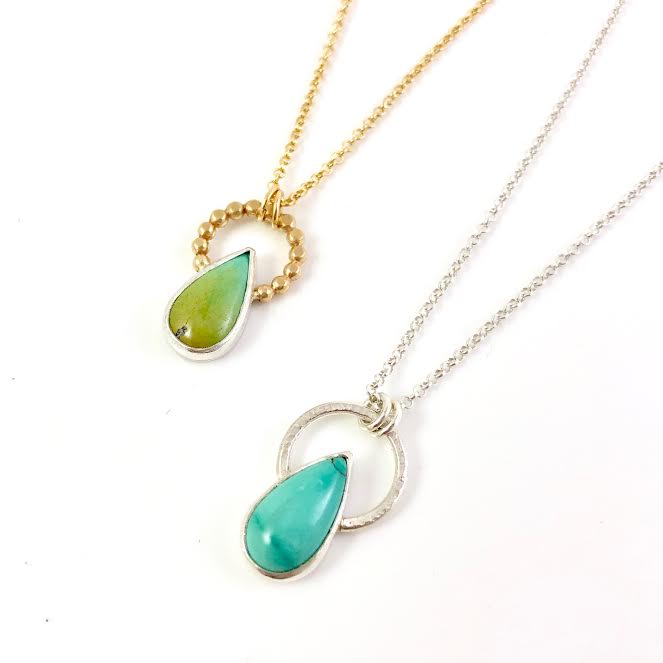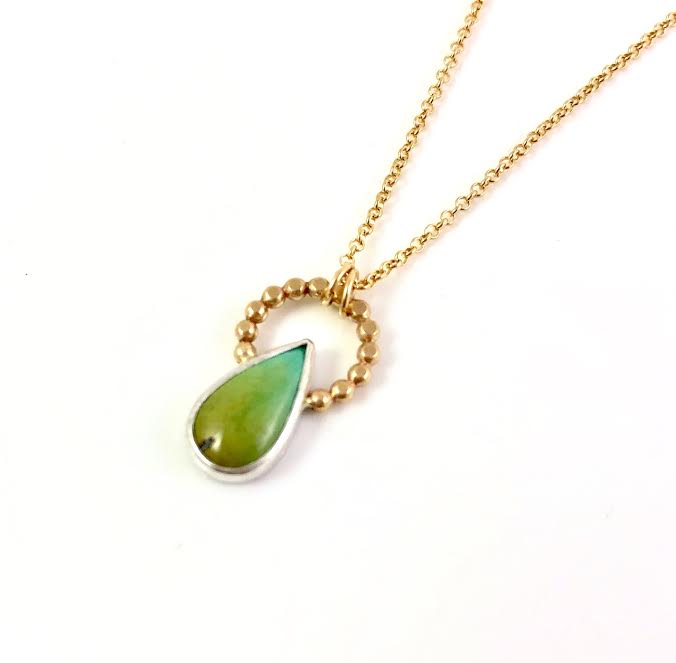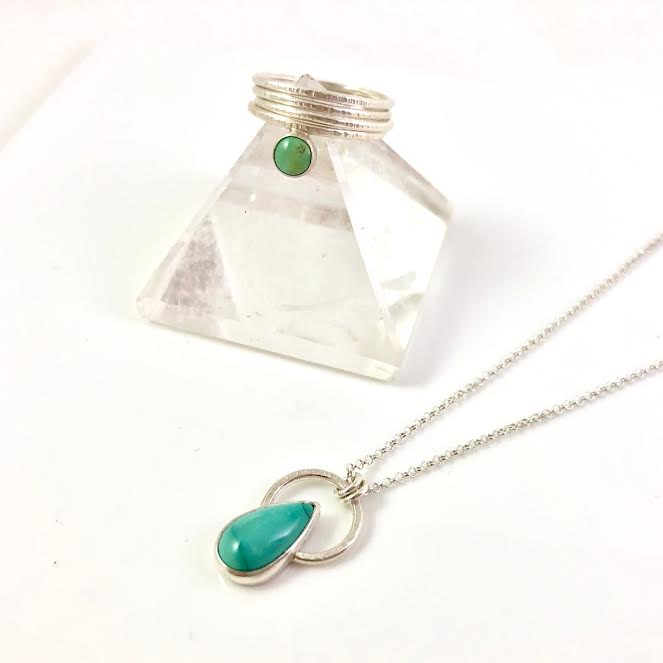 Light Bearer Necklace
Through pause and reflection, our energies shift.
We are able to see the broader picture of life and our place within it.
We learn to move and orient our action from this place.
We see the other as ourselves, an extension of Divinity.
As we nurture our spirits, we project that same care for one another.
We prioritize the wellness of the human condition as a whole and see our place in its healing.
We BECOME.
WE become LIGHTBEARERS.
Our Light Bearer Necklace comes on an 18"chain in two styles, beaded and hammered halo, and is available in sterling silver, or 14k yellow or rose gold fill. 1/2" turquoise stone.