Master Healer Ring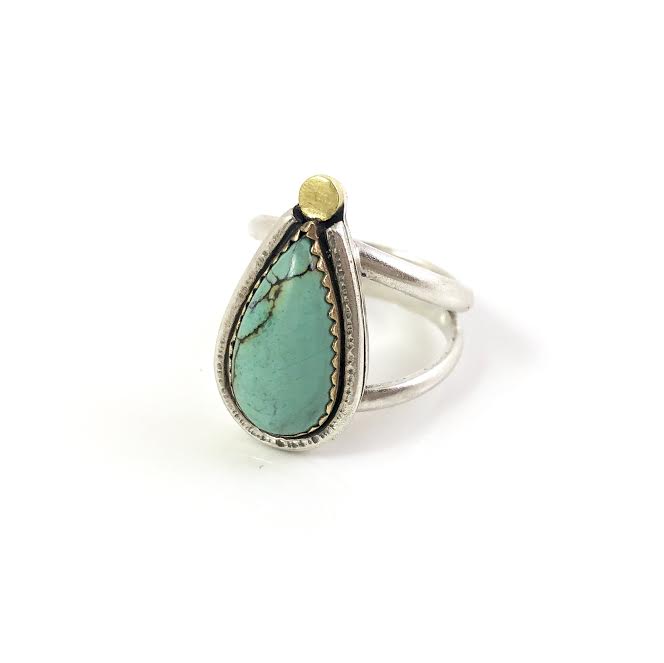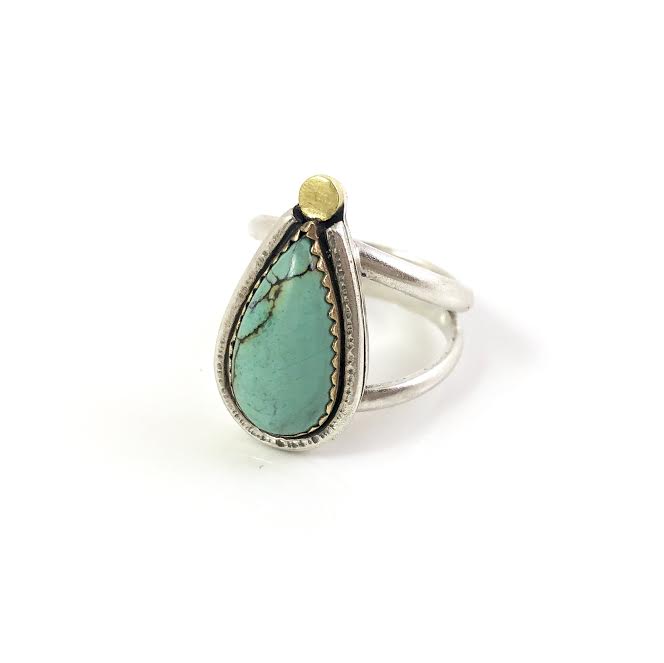 Master Healer Ring
Our deepest wound is our greatest source of strength.
In recognizing its power, we are able to heal ourselves and heal many.
This becomes our purpose.
The fire of courage that burns and fortifies us.
The waters of life that purify and soften us.
The elemental process of creation where the two merge.
Smoke.
Made and remade.
We are whole.
We are healers.
The Master Healer Ring is custom made to order and comes in a size of your choosing. Each 3/4" turquoise tear drop stone is carefully selected and varies slightly in color and veining. Mixed metals of sterling silver and brass are used in the creation of this design.